Google Search Console
Optimize your Website with the help of Google
| | |
| --- | --- |
| PROS | CONS |
| ➕ Analyzing the search engine | ➖ Learning curve |
| ➕ Tracks the search result | ➖ Recrawling is difficult |
| ➕ Data analysis | ➖ Not for beginners |
| | |
| --- | --- |
| Features | Price |
| ✔️ Keyword research | 💲 Free Platform |
| ✔️ Data Highlighter | |
| ✔️ Fetch as Google | |
While it is a difficult task to ensure that you have found the best keywords for your website's ranking, there are many tools that are available online that can make your task a little easier. These are the keyword research tools that provide the owners of the website with some of the best keywords that their target audience looks for.
One of these is the popular Google product called the Google Search Console. If you want to know more about it, you have come to the right place. Keep reading this article till the end to learn more about the tool…
Google Search Console: Search For Keywords And Improve Your Performance!
Formerly known as the Google Webmaster Tools, the Google Search Console is a legit product by Google that SEO professionals and other web developers use to track the performance of the website.
However, not everyone can use these tools. This platform can only be used by people with a verified domain or website of their own. It is a free platform which means that anyone with a website of their own and with a legit Google account can use this tool.
This tool helps webmasters to check various issues related to the website. This includes search queries, crawling, indexing, and more.
Features Of Google Search Console: Why Should You Use It?
Why should you use Google Search Console? Well, for that, you need to check out these exclusive features of the tool that makes it indispensable for many users.
Here are the features of the tool that you should get to use with this platform:
1. Keyword Research And More
Keyword research is one of the main objectives of the tool. That is the reason why Google Search Console is considered a helpful site is because it lets the users search not only for the best performing keywords but also track the search traffic and boost the performance.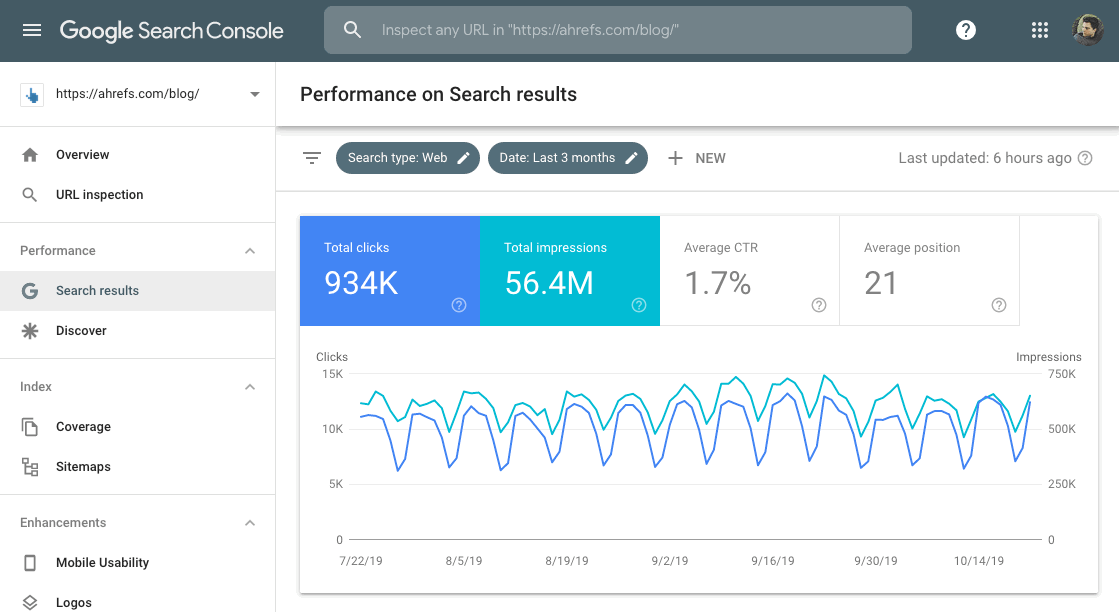 2. Data Highlighter
A very efficient tool in the platform is Data Highlighter. It lets you add data that can help you analyze your site. For example, it shows webmasters and the SEO professionals exactly which content is performing in what way.
3. Fetch As Google
There are several tools that you can use with the help of the Google Search Console platform that helps the website owners. Fetch as Google is an interesting one among them. This feature shows the website owners who Google renders the pages that are already published. It also helps the webmaster to quickly index the pages.
Read More About TagCrowd
What Is Good And What Is Not?
Not everything in this world is great. All the things are a mix of both the good and the bad. And this thing holds true even in the case of Google Search Console. That is why you should keep both the good and the bad of the tool in mind while investing in the same.
Here are the pros and cons of Google Search Console that you should check out!
Pros: What Is Good About Google Search Console?
This tool is one of the best when it comes to keyword research and analysis.
Google Search Console is great when it comes to tracking the results of the domain.
The platform is great at analyzing data.
Cons: What Is Bad About Google Search Console?
The learning curve of the platform is not the easiest.
Recrawling can be a bit difficult with so many things that you keep searching for on the site.
Even though this one is a great tool, it is definitely not for beginners.
Not Happy With Google Search Console?… Here Are Some Alternatives!
If you have used this platform previously and have not been very satisfied with the tool, then there is no need to worry. There are many other keyword research tools that provide similar services.
Check Out These Google Search Console Alternatives That Can Help You Get Your Job Done!
Google Search Console Reviews: What Do Users Have To Say For Google Search Console?
I know that it is not an easy task to trust the words of a stranger when it comes to investing your time and energy in making decisions about which software to use. However, when it comes to Google, you can have faith.
Here Are Some Of The Google Search Console Reviews That You Were Looking For👇
Source: https://bit.ly/3TUX1rR
Source: https://bit.ly/3zclYr2
Source: https://bit.ly/3SyIv8m
Frequently Asked Questions (FAQs):
Now that you have almost reached the end of this article, I hope that you have got most of your answers. However, it is good to go through some of these questions that readers frequently ask about Google Search Console. You might find additional information about the same.
1. Who Can Use Google Search Console?
Anyone who has a Google account and has a domain of their own can use Google Search Console. In addition, you do not have to pay separately to use the platform.
2. What Is The Limit Of Using Google Search Console?
While a lot of people might think that there is no limit to using Google Search Console, that is not the case. There is a usage limit on Search Console. You can only have 1,200 Queries per minute. Upon exceeding the limit, you will have to wait for fifteen minutes and then start again.
3. What is the Difference between Google Search Console and Google Analytics?
Even though both the platforms are by Google, Google Search Console and Google Analytics are used for two different things. While the former helps in making the website optimized in terms of SEO, the latter helps to analyze the overall performance of the website.
| | |
| --- | --- |
| PROS | CONS |
| ➕ Analyzing the search engine | ➖ Learning curve |
| ➕ Tracks the search result | ➖ Recrawling is difficult |
| ➕ Data analysis | ➖ Not for beginners |
| | |
| --- | --- |
| Features | Price |
| ✔️ Keyword research | 💲 Free Platform |
| ✔️ Data Highlighte | |
| ✔️ Fetch as Google | |
Bottom Line: Is Google Search Console Worth The Hype?
Google Search Console is one of the most used tools that helps the users to analyze the performance of their site. The owners of the website can use this platform in order to monitor and optimize the performance of their website.
In case you were searching for some information on Google Search Console, I hope that this article has been of help to you. Also, if there are any other queries related to the same, feel free to write them down in the comment section below.
Read Also: