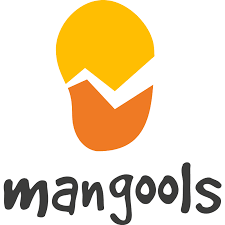 KWFinder
KW Finder is a keyword research tool that provides comprehensive data to help digital marketers identify long tail keywords. It offers affordability and rich features, hence its popularity among SEO consultants and bloggers. KW Finder comes with a free account for beginners. The user interface is quite intuitive and unlike most web-based applications, barely has any compatibility. The software offers multiple research options, thus multiple opportunities for blog owners to explore. Once a user plugs in a seed keyword, KW Finder generates related keywords and provides alternative research options. Marketers can utilize the keyword difficulty score to evaluate the overall difficulty of suggested keywords as well as use filter options to manage results.
KW Finder Benefits
Intuitive user interface: KW Finder's user interface has a flat design that displays data in an easily comprehensible manner. It does a great job of presenting plenty of information in a way that beginners and experts can understand.
Accurate search volumes: KW Finder does comprehensive research, pulls data from Google Keyword Planner and applies an internal algorithm to give you accurate search volumes for every seed keyword. The result is more accurate and specific search volumes that what tools like Google Keyword Planner offer.
Discover keyword competition level. The ability to determine the difficulty score of a single keyword is one of the most in-demand features. It allows marketers to know how hard it is for a given keyword to rank on Google's first page. KW Finder's Keyword SEO Difficulty metric ranges from 0 to 100, and those above 55 are considered nearly impossible.
Multiple research options: The Questions and AutoComplete features are research options offered by KW Finder. The latter uses Google's autosuggest tool to pull keywords and make suggestions. The Questions option comes handy when adding prefaces to seed keywords to pull informational-based keywords.
Data aggregation: KW Finder allows users to identify low competition keywords fast and efficiently by utilizing the power of data aggregation. All data is presented in a central location, making it easy for marketers to make accurate assessments.
KW Finder Features
Find hidden long tail keywords
Filter non-profitable keywords
Keyword management with lists
Localized results for local keywords
Google suggest keyword source
SERP analysis and SEO metrics
Search trends and keyword metrics
Accurate keyword difficulty
Import keywords for analysis
Autocomplete and Questions research options
KW Finder Pricing
KW Finder is offered as part of Mangools, a suite of five SEO tools i.e. SERP Checker, SERPWatcher, LinkMiner, KW Finder and SiteProfiler. KW Finder features offered with each package include;
Mangools Basic ($29/90/Month)
100 KW lookups per 24 hours
200 keyword suggestions per search
Mangools Premium ($39.90/Month)
500 KW lookups per 24 hours
700 keyword suggestions per search
Mangools Agency ($79.90)
1200 KW lookups per 24 hours
700 keyword suggestions per search