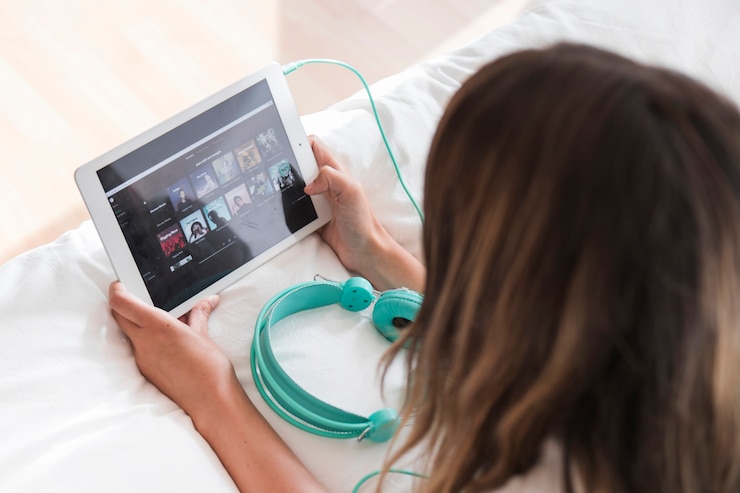 Hulu is an American OTT video streaming platform with over 45.6 million paid subscribers.
The paid video content streaming website broadcasts TV series, movies, and live events. It's the best Netflix and Amazon Prime alternative, offering the latest episodes of rollercoaster late-night, primetime, and daytime shows.
Founded in 2007, the streaming platform, owned by Walt Disney Company, targets the American audience. Users outside the US have to bypass geo-blocking measures to access Hulu.
Why Is Hulu Only Available to Americans?
Alongside America, Hulu is available to users in Puerto Rico and some parts of Japan. It's blocked in all other countries on the grounds of intellectual property issues. The giant video content streaming company only accepts US-based payment methods.
Hulu commits to providing rich and clean content by partnering with top-rated studios and content creators. Creators on Hulu have the right to decide where their content is streamable.
Hulu plans to extend its services to other parts of the world, but if you're in a place like Malaysia, that might take a while. The subscription plans by Hulu vary, with the premium packages offering ad-free content.
How to Create a Hulu Account Outside the USA
Hulu is consistently working to extend its service locations. Clients outside Japan, Puerto Rico, and the US can still access Hulu using the best alternatives to 911.re. Proxies bypass the geo-restrictions on Hulu by masking your IP address.
Hulu has robust and ultramodern anti-VPN and trailblazing anti-proxy systems that block access attempts by VPN and proxy-generated IPs. Not all IP-hiding tools can bypass these measures. Only premium and top-rated proxy systems can circumvent Hulu's geo-restrictions.
When picking a proxy, consider its stability and reliability. Avoid proxies that slow down internet connections. Stay away from shared or free proxies, as they will ultimately mess you up. When creating a Hulu account outside the US, pay attention to the credentials you use. Hulu will block all accounts that seem fake or from non-US citizens.
How to Pay for Hulu Subscription Outside the USA
After creating a Hulu account, the next problem is paying for the subscription. The platform only accepts US-based credit cards and bank accounts.
You can't pay for Hulu using banks outside the US. Luckily, the content streaming site accepts payment through virtual credit cards and bank accounts. You can also pay for a Hulu subscription using a US-based PayPal account.
If you have difficulties creating a US PayPal account, go for a virtual VISA debit using StatesPay. Remember: StatesPay comes with account creation and maintenance fees. Another method is by using the MyGiftCardSupply website to generate US-based gift cards. Finally, you can create US-based prepaid cards to pay for Hulu subscriptions.
Choosing the Best Hulu Proxies
Unstable and insecure proxies risk Hulu banning your account. These proxies can leak your IP address, leading to account closure.
When selecting a Hulu proxy server, look for one that's user-friendly and easy to set up. Proxies with multiple server locations are the best choice for a smooth Hulu-watching experience. Residential proxies fall in this category, as they offer IP addresses of actual internet users.
Some proxies slow down internet connection, causing lags and slow loading of Hulu streams. Consider proxies that can speed up or stabilize your internet connection to give you a seamless watching experience. Avoid proxies with monthly bandwidth and traffic limitations. These proxies cap how much data you can stream per month.
Read the terms of use and ensure the proxy server has a zero-logging policy. Proxies that haven't implemented this guideline can store and use your data. Lastly, choose a proxy server with a kill switch feature. It stops your connection immediately to avoid exposing your IP address to Hulu.
Don't Let Geo-Restrictions Bring You Down
If Hulu hasn't reached your location yet, don't panic. Proxy servers enable you to connect to Hulu and stream high-quality video content outside the US.
However, Hulu has robust anti-proxy systems that block connections from proxy-generated IPs. Use the best and high-quality proxies to avoid falling victim to Hulu account bans.
Residential proxies have been voted as the securest and most reliable for accessing geo-censored content. They mask your IP and enable you to stream on Hulu as if you were in the US.
Additionals: