WordStream
WordStream is a suite of online advertising and marketing tools that help the business cover Keyword management and research for SEO and PPC campaigns. Unlike services of free online marketing, WordStream provides premium capabilities that include integration with leading products in the industry like Google Analytics and Google AdWords. Boasting of a gathering of blended info from different sources, WordStream helps the business perform PPC management of campaigns and keyword research, and execute viable strategies of SEO.
Benefits of WordStream
With the online marketing suite of WordStream, online advertising is easier than ever. Businesses that utilize it enjoy benefits below;
Optimize expenditure on paid searches and turn online leads to paying, loyal customers.
Evaluate the performance of Google AdWords account and then get recommendations to get better results.
Get the best help for operations of managing the account and search marketing campaigns.
The purpose of WordStream is to make the search easy. With this toolset, you can optimize, manage, create, and measure high performing campaigns in twenty minutes each week. The do-it-yourself option empowers small and medium businesses in the management of the accounts efficiently and effectively. It allows agencies to streamline approaches to management of accounts, giving them bandwidth to take on their clients.
Problems WordStream Solves
A lot of companies struggles with the paid search since they do not have enough time to dedicate to strategizing, analyzing, and implementing changes in the accounts.
It streamlines the process with a twenty minute work week. It analyzes performance and provides suggested actions. Implementing and reviewing these recommendations requires twenty minutes each week.
Driving calls through paid search is a priority for over fifty percent of advertisers, but many of them do not have a way of tracking the calls back to ads triggering them.
This app provides call tracking solutions at the keyword level in terms of call record, call duration, keyword, and match type for each phone call per paid search.
Paid search is overwhelming and complex for individuals that are not versed in the industry. Majority advertisers are not familiar with the best practices that lead to wasted spend and poor conversion rates.
The PPC smart tools and twenty-minute week take guesswork from PPC by providing recommendations that are geared towards better results and cost savings. Additionally, customers have access to more training resources and assist the vendor's success team that comprises of BingAds and AdWords certified professionals.
WordStream Features
SEO basics
Keyword discovery
Keyword research
Keyword Grouper
Keyword niche finder
Keyword generator
Free keyword tool
Tracking software
Bing Ads ToolCall
AdWord Keyword Tool
Google Keyword Tool
Landing Page Tool
Keyword Analysis
Notes
Leads summary
Easy tracking
Smart Ads
Bing search advertising
Instagram and Facebook advertising
20MWW alerts
Reporting
Keyword Research for PPC
Querystream
Performance dashboard
Keyword Research Tool
WordStream Pricing
There are three methods of payment and they differ according to the duration of the mode. They are;
Annual pre-pay
This package charges USD 2928 per year but you can pay USD 244 per month
12-month
This package involves paying a subscription of USD 264 per month and it is paid monthly
6-month
This package has a cost-benefit of USD 299 per month.
WordStream's Alternative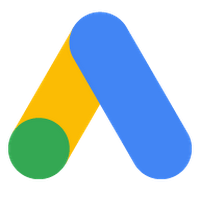 by Google
Each second, there are over two million searches carried out on Google, and many search results pages will include Google ads. Learn more about Google Ads
---
Product Details
Starting Price

Pricing

Features

Free Version

Free Trail

Deployment

Training

Documentation

Webinars

Live Online

Support
Vendor Details
WordStream

Founded 2008

United States

https://www.wordstream.com/