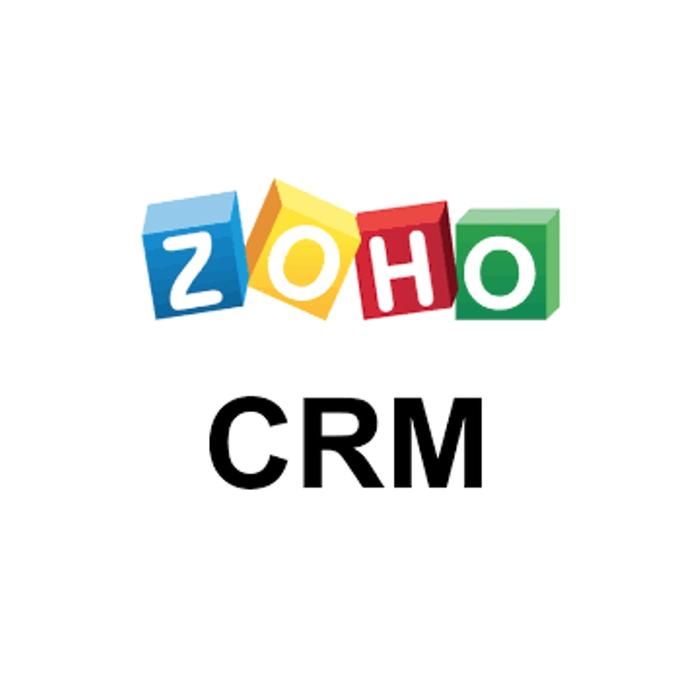 Zoho CRM
Zoho CRM is one of the most highly demanded Customer Relationship Management or CRM software that's well known for the management of customer relations in one of the most efficient manner. With Zoho, you can easily manage your marketing, sales, customer support, contacts, and a couple of other business functions.
If your intention is to build and subsequently maintain strong relationships that are accompanied with prospects, leads, and clients/customers, then you'll need a Zoho CRM that promises to give a 360% view of your pipeline and sales.
Zoho empowers large and small-sized business entities with complete CRM solutions aimed at managing customer support, organization sales, and inventory management across a single system of business. If your intention is to have in place sales automation and the management of e-mail and lead, then you must immediately think about Zoho software.
Zoho Benefits
Customer Interaction
With Zoho, you can easily interact with your customers and improve business relationship by reaching them via several options such as chat, phone, social media, and email.
Organizing and speeding up sales
Zoho has for the longest time helped businesses organize and subsequently speed up their sales strategies through the identification of priorities in addition to sales tracking on graphs that are easy to read.
Increasing Productivity
With Zoho in place, you can easily increase your levels of productivity through the automation of your data archives. Here, your staff will instead be focused on getting new sales as opposed to crossing "t"'s or dotting "i"'s of the old ones.
Zoho Features
Lead Management
Capturing of leads from other websites
Automation of lead management process
Matching leads to the right sales persons
Conversion of prospects into possible opportunities, contacts and account with one click
Helps in fast-tracking the leads generated to a deal swiftly
It can import leads from activities like trade shows, direct mail or even seminars
Improves sales process according to business either B2B or B2C or both.
Sales Forecasting
Creation, assignment, and revision of sales quotas
Forecasting of accurate results against the committed amounts
Assessment of individual and the general team performance
It assesses revenue based on the data that is fed on the CRM
Sales Tracking
The big deal alert mode
A 360 degree view
Monitoring of sales opportunities within the sales cycles
It has the sales escalation and pipeline process
Free edition with all packages
Management of sales opportunities
Zoho Pricing
Free Edition (works with 3 users)
Contacts
Leads
CRM Views
Status Updates
Attachment of files to specific leads
Opportunities
Follow up rules
Direct Messages
10 email template
Twitter, Facebook & Google+ integration
Standard (Pay $12 per user monthly which is billed annually tax inclusive)
Includes all features in Free Edition +
Charts and KPIs
Secure, encrypted transmission
Sales forecasting
Scoring rules
Document library
Custom fields
Roles as well as profiles
Webforms
Workflow Rules
Professional (Pay $20 per user monthly which is billed annually tax inclusive)
Includes all features in Standard +
Email integration
Google Ads integration
Sales Signals
Social CRM
Inventory management
Blueprint which also involves Process management
Macros
Unlimited records
Enterprise (Pay $35 per user monthly which is billed annually tax inclusive)
Includes all features in Professional +
Encryption at Rest
Target meters,
Predictive AI
Conditional fields
Zia Voice which is also the Conversational AI
Anomaly detectors
Multi-user Portals
Mobile SDK
Custom modules and buttons
app distribution
Subforms
Ultimate (Pay $100 per user monthly which is billed annually tax inclusive)
Includes everything in Enterprise +
Dedicated database cluster
Data enrichment
Automation suggestions
Free Premium support
Email sentiment
Enhanced storage
Zoho CRM's Alternative
by LeadBoxer
LeadBoxer is a lead generation and sales tool that can enable your entire marketing team generate opportunities or qualified leads and set triggers that can automatically send. Learn more about LeadBoxer
by Unbounce
Unbounce is a lead generation platform well known for producing landing pages for websites. Do you want to improve your post-clicks conversion rates? With Unbounce. Learn more about Unbounce
---
Product Details
Starting Price

Pricing

Features

Free Version

Free Trail

Deployment

Training

Documentation

Webinars

Live Online

Support
Vendor Details
Zoho

Founded 1996

United States

https://www.zoho.com/crm/