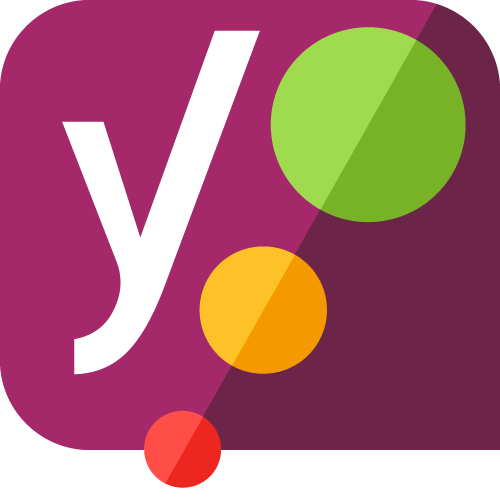 Yoast SEO
Yoast SEO is a WordPress plugin that offers tons of features to help optimize websites for search engines. It comes with a built-in content analysis, description management, duplicate content management, social features, meta keywords and more. The plugin adds a Yoast SEO meta box on the post editor screen, allowing users to easily add meta descriptions and titles for their blog posts. It also enables bloggers to choose a focus keyword. Yoast SEO analysis the blog post against your focus keyword assigns an SEO score and makes recommendations on what can be done to improve the SEO score.
Yoast SEO Benefits
Hide or show content to search engines: Yoast SEO allows users to add no-index to pages, thus restricting them from search engines. You can also hide author archives, archive pages, no-index categories, tags and more.
Protection from content scrapers: Websites that scrape content from RSS feeds can severely damage your site's chances of ranking higher on search engine results pages. Yoast SEO protects against this by adding a link to your articles with every RSS feed. This ensures that search engines recognize the original location of an article and boosts your SEO ranking.
Content insights: Yoast SEO provides up to five words or phrases that are the most common on your web pages, and tells you if they are a good match for the chosen focus keywords.
Readability checks: This feature tells you whether or not sentences are too long and grades your blog posts. It also checks for transition words.
Breadcrumb management: There are many breadcrumb management plugins out there, including Yoast SEO. It allows you to set a primary blog post category and choose a taxonomy.
Automatic upgrades and updates: One of the best benefits of Yoast SEO plugin is that it updates every two weeks. This ensures that your site is always optimized for Google and doesn't miss out on opportunities for improved SERP ranking.
Internal linking suggestions: Yoast SEO Premium provides internal link suggestions when you edit a blog post. While you don't have to use them, internal links are good for search engine optimization.
Redirect manager: This plugin comes with a redirect manager that allows users to fix crawl errors caused by deleted pages, changing permalinks etc.
Yoast SEO Features
Google, Facebook, and Twitter previews
Readability check
No duplicate content
Keyword optimization
Full breadcrumb control
1-year access to 24/7 support
Internal linking suggestions
Redirect manager
Content insights
Technical stuff in the background
Focus keyword export
Constantly updated for Google's algorithm
Yoast SEO Pricing
Free
1 related keyword or phrase suggestion
Google preview
Readability check
Full control over your breadcrumbs
No duplicate content
Technical stuff in the background
Automatic updates every 2 weeks
Premium ($89)
All Yoast SEO Free features plus;
1-year free access to 24/7 support
Ad-free
Focus keyword export
Redirect manager
Content insights
Internal linking suggestions
Yoast SEO's Alternative
by Canva
Canva is an online platform that allows users to develop graphic designs without spending too much time or money. It makes it easy for businesses of all sizes to create professional quality graphic designs. Learn more about Canva