Soovle
Often described as a search engine for search engines, Soovle is a superior keyword research tool that provides feedback from more than 15 search engines. It is customizable and offers a fast yet efficient solution to discovering keywords from the top search engines. Soovle analyzes keywords from Google, Bing, Yahoo, Answers.com, Wikipedia, YouTube, and other search engines. Users can choose which search engine to pull keyword research data from. They can also add their logo design to the left-hand corner to make the tool look more appealing.
Soovle Benefits
More 150 search engines: Soovle collects data from more than 150 search engines, making it one of the most comprehensive research tools.
Simple interface: Soovle has a user-friendly interface that includes a search box, multiple search engines, Solved link and a couple of symbols. The Soovled Link refers to the original link returned when one runs a search on a specific search engine.
Great source of concepts: When it comes to keyword research, Soovle serves as a valuable source of concepts. It offers ideas drawn from different search engines, including niche ones like Buy.com and Amazon.
Keyword tips: This software provides keyword tips based on queries from popular search engines. Users can also save their own searches for future use. These phrases can be saved or downloaded, viewed in Google Trend or printed.
Soovle Features
Country-specific search volume data
Results on the keyword tool of your choice
15+ search engines
Keyword tips based on queries
Soovled link
Export data in CSV
Soovle Pricing
Users don't need to pay to access Soovle's features.
Soovle's Alternative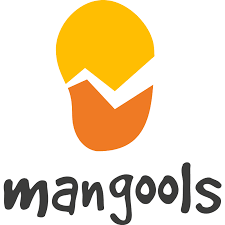 by KW Finder
KW Finder is a keyword research tool that provides comprehensive data to help digital marketers identify long tail keywords. Learn more about KWFinder
by Google
Google Keyword Planner is offered as part of Google's AdWords program and is designed for marketers who need optimized keywords for successful online campaigns. Learn more about Google Keyword Planner
---
Product Details
Starting Price

Features

Deployment
Vendor Details
Soovle

Founded 2008

United States

https://soovle.com/