Site Builder
On top of being self-hosted, SiteBuilder is a website builder that boasts of having the best domain names in the market. You do not need coding knowledge to build a website on this platform. Ready-made templates are provided and all you have to do is drag-and-drop content on to the customizable templates.
To create a website, first, you get a free domain that you will never pay for. You then choose from an unlimited collection of templates where you then use an efficient editor to add content. You are likely to have your website running in an hour.
E-commerce is the trend many businesses are taking today. SiteBuilder has incorporated an e-commerce feature where you can build an online store.
A website created on SiteBuilder is SEO-friendly and will be easily indexed on search engines. This increases your visibility when someone runs a search-engine search. To further increase your audience, you can add a blog to the website you have built.
Site Builder Benefits
Efficient Editor
The editor is easy to use with impressive features. A newbie can easily build a professionally appealing website.
Best domains for free
One gets a free domain that you never pay for in a lifetime.
Good value for money
SiteBuilder has premium features that come at a very affordable rate.
Email address
There is no limit to the number of email addresses you can create at your domain.
SEO-friendly
If you build a website on SiteBuilder, you will rank well on search engines due to the SEO feature.
Site Builder Features
Web templates
SEO tools
Free emails
Free domain name
Ads-free website
E-commerce store
Site Builder Pricing
Free
Free hosting
Web builder
Free templates
Pro ($7.68 per month)
Free hosting
Domain name
No ads
Ad credits
Premium ($11.98 per month)
Free hosting
Domain name
Website statistics
Priority support
E-commerce (18.45 per month)
Free hosting
E-commerce store
Domain name
Priority support
Site Builder's Alternative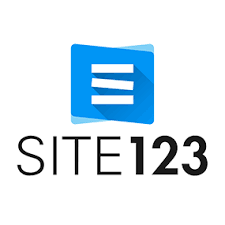 by Site123
Site123 is a website builder meant for private and corporate entities. It is very user-friendly with readymade designs and templates. Learn more about Site123
by Wix
Wix is among the popular website builder software platform that is used by numerous of individuals worldwide in creating cloud-based websites. Learn more about Wix
---
Product Details
Starting Price

Pricing

Features

Deployment

Support
Vendor Details
Site Builder

https://www.sitebuilder.com/