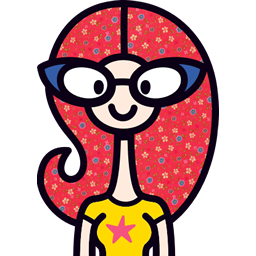 Madmimi
Mad Mimi is a cloud-based platform where email marketing comes to life. It is a great solution to marketing teams from small, midsize and large enterprises. Within the platform, you get email designs, analytics, tracking as well as list management.
With Mad Mimi, users get to design the contents of their emails using HTML email templates that come as default templates. It has an easy to use platform that has list management functionality that users can create a mailing list in CVS files. It also has to report and tracking functionality that gives a summary of the recipients that read, deleted, skimmed or even read thoroughly the emails that were sent out.
Users have the option of categorizing contacts in response to specific email campaigns. This will help in customizing the specific recipients which will then translate to metrics like the bounce rate, unsubscribers, deliveries, click rate, forwarding rate as well as open rates.
Mad Mimi Benefits
Easy to use interface
Mad Mimi has a very simple interface that makes it easy even for novices to use it with very minimal issues.
Range of features 
It has a wide range of features that make it very convenient for marketers to take advantage of. They include web forms, email drip campaigns, signup IPs, social links and more.
Convenience and cloning
You can save and clone designs and works that you have and save them as a masterpiece.
Mad Mimi Features
Email Marketing Features 
CAN-SPAM Compliance
Mailing List Management
Subscribe/Unsubscribe
Reporting/Analytics
Audience management
Mailing list management
Bounce tracking
Unsubscribe database
Subscriber management
Campaign segmentation
Social Network Marketing
Convenience and cloning
Marketing Automation Features
Automated scheduling
Behavior tracking
Activity Tracking
Customer Segmentation
Email Distribution
Mad Mimi Pricing
Basic/ Individual (Pay $10 monthly)
500 Contacts
Normal Speeds
Unlimited Emails
Unlimited storage
Pro/ Best Value (Pay $42 monthly)
10,000 Contacts
Double Speeds
Unlimited Emails
Unlimited storage
Silver/ Business (Pay $199 monthly)
50,000 Contacts
Triple Speeds
Unlimited Emails
Unlimited storage
Gold/ Big Business
350,000 Contacts
Four times Speeds
3,500,000 Emails
Unlimited storage
Madmimi's Alternative
by Benchmark
Benchmark is a powerful online email marketing platform designed for small, midsize and large businesses to send series of automated emails that are triggered by website or email management. Learn more about BenchMark
by Intercom
Intercom is a support platform for customers. It has a suite that caters for the needs of all the important segments of a business which include product marketing Learn more about Intercom
---
Product Details
Starting Price

Pricing

Features

Deployment

Support
Vendor Details
Mad Mimi

Founded 2007

United States

https://madmimi.com/