KeywordSpy
Keywordspy is a populous keyword research and tracking tool. Reviews state that it can spy on competitors and do advanced research to come up with the most profitable, hidden, and easy to rank keywords for the business and the website. It features affiliate intelligence to launch a campaign that is profitable for the best affiliate network.
This tool is web bases and utilizes advanced technology to offer complete reports about your niche. If you would like to start new businesses or website and looking for easy to rank and long tail keywords, you will have to fill the data of the competitor and the tool will give you hundreds of hidden gems to rank.
This tool is versatile and powerful with segments of features as per your preferences. The preliminary plans provide tracking or researching of keywords. This tool tends to provide value for money as compared to similar tools in the market.
Benefits of keywordspy
Research: The section of the research focuses on general and competitor market research. Keying the domain name gives you an overview of the adword keywords of the competitor, their ad comp, and organic keywords. A crucial feature that gives this tool an edge is support for from many countries. Many tools provide research for Canada, the UK, and the US.
You will realize that this tool will keep the interface simple. The tool is bland but you drill deeper by clicking on one keyword and proceed to find competitors gathering field data to work with.
Top Lists: This section can be a crucial resource to analyze sites through PPC campaigns to figure out the best players in the engaged industry. Perhaps some strategies can get replicated to amplify the success of campaigns. Note that estimated budgets may be overestimated or underestimated depending on your site.
Affiliate: This is not available in basic plans but is a must-have for users of PPC with the main focus on affiliate marketing. This research tool will put its focus on the affiliates. This tool will give you ideas on the tools that top affiliates are promoting and keywords they are targeting to rake in profits. It sells a different info product to assist marketers to make money with search marketing efforts.
Tracking: Tracking is a different PPC game part for mastering keywords you are close to getting after collection with the assistance of the research tool. Essentially, you need to look at using two sets of tools to gain a lot from KeywordSpy. Analyze keywords daily and keep tabs on three major search engines on a daily basis from the paid and organic standpoint.
In case you want to begin with limited keywords, you may try keyword overlap tools and analyze various competitors to find common keywords in the list. This suggests that these words have to perform well.
KeywordSpy Features
Advanced searches
ROI indicators
Keyword research
Competitive intelligence
KeywordSpy Pricing
This tool is worth a try. A free version gives you the allowance to have a feel of this product minus investing any money. There are two account subscriptions you can choose for your organization.
The research or tracking account
When you choose this account, you will end up paying USD 90 per month
Combined subscription for tracking and researching account
When you choose a combined subscription, you will pay USD 140 per month.
However, if you go for the base category, the price will be quite low as compared to complementary tools on the market.
KeywordSpy's Alternative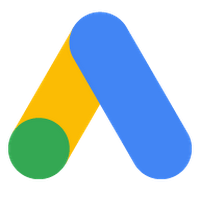 by Google
Each second, there are over two million searches carried out on Google, and many search results pages will include Google ads. Learn more about Google Ads
by Optmyzr
Optmyzr is an ultimate tool to save time for PPC professionals with an interest in handling Adwords and Bing Ads from an easy to use and friendly platform. Learn more about Optmyzr
---
Product Details
Starting Price

Features

Free Version

Free Trail

Deployment

Support
Vendor Details
KeywordSpy

Founded 2001

United States

www.keywordspy.com/