Google Trends
A tool by Google that is more than keyword research
| | |
| --- | --- |
| PROS | CONS |
| ➕ Real time search trends are shown | ➖ The data is in the form of percentage |
| ➕ Helps with SEO | ➖ Takes time to read and understand |
| ➕ Free to use | ➖ Mobile Application not available |
| | |
| --- | --- |
| Features | Price |
| ✔️ Keyword research | 💲 This is a tool by Google that is free to use |
| ✔️ Seasonal Trends | |
| ✔️ Competitor monitoring | |
If there is something that you must know in order to make your website work, it is the keywords and the trends that the users are following. However, as people are searching for millions and millions of keywords every day across the globe, it can be difficult to crack the code and know which is the word that you must use to attract your target audience.
That is the reason I bring to you one of the best keyword research tools from Google and that is Google Trends. Keep ion reading this article till the end to learn more about Google trends…
Google Trends: Comparative Keyword Research Made Easy!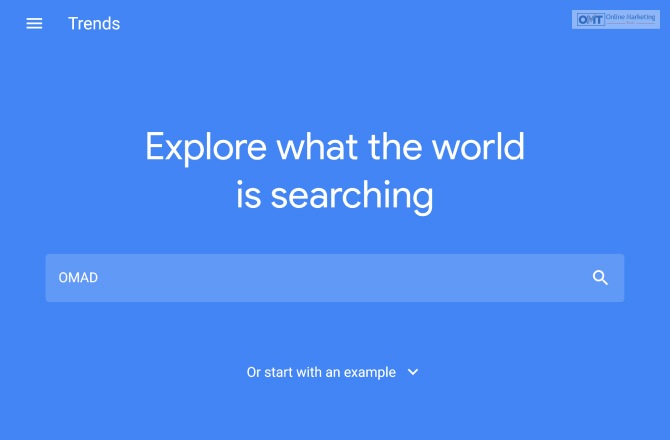 If you are looking for a free tool that can help you analyze the google search trends in real; time, then I bring to you Google Trends.
Considered to be one of the best tools for comparative keyword research, Google Trends shows the users what are the current search trends across the world. It is a tool that helps you to see how frequently a search term or search word is entered in the search engine of Google.
This tool provides the users a large and unfiltered sample of the actual searches that are made on Google's search engine.
Features Of Google Trends: Why Should You Use It?
If there is something that you should know about Google Trends, it is how it can be of help to you. Well, for that, you need to know the features of the platform and how you will be able to benefit from the same.
Here are the features of the Google Trends Keyword research tool that you must keep in mind:
1. Keyword Research
Keyword research is the main task of the platform. You are able to analyze the real time search words that are trending on Google. By researching the topics that are trending, you will be able to attract a lot more traffic that you think is possible.
By creating content that is trending at that moment, you will be able to reach our target audience and plan out content much more effectively.
2. Seasonal Trends
Getting to know the seasonal search is very difficult. And that is something that you can easily do with the help of Google Trends. A seasonal search is the trend that is only available for a fixed amount of time. This is generally around a holiday.
For example, you might have seen how people start searching for Earth Day only when Earth Day is around the corner. Therefore, by ensuring that you use the seasonal trends at the right time, you will be able to increase the sales of your website or brand in a short period.
3. Competitor Monitoring
Last but not the least, you will also be able to monitor the performance of the competitor sites with the help of Google Trends. Once you know who your competitors are, you can use the compare tool of the platform to monitor how your competitor website has been performing.
One you are able to analyze the performance of your competing websites, you will be able to ensure that you strategize your marketing or content.
Read Also: 10 Best LSI Keyword Generator Tools
What Is Good And What Is Not?
Everything in this world is a great mix of both good and bad. And that is also the case of Google Trends. Even though you do not have to pay for using this tool, it is best to know both the pros as well as the cons of using Google Trends before investing your time and energy.
Here are the Pros and the Cons of Google Trends that you should keep in mind👇
Pros Of Google Trends: What Is Good?
The best part of Google Trends is that you can analyze the search words and search trends in real time.
Another great thing about this keyword research tool is that you can make your website SEO optimized with the help of a large number of search words or keywords from your target audience.
Google Trends is a completely free to use tool.
Cons Of Google Trends: What Is Bad?
Even though you get to see the data of the search terms, it is presented in the form of percentage. This makes it difficult to get the exact number for the words.
Google trends is not the easiest to understand and it takes time to read and analyze it.
The platform is not available in the form of an application for mobile use. You can only use it through when.
Not Happy With Google Trends?… Here Are The Alternatives!
In case you have used Google Trends and are unhappy with the platform, there is no need for you to worry. There are many other tools that provide similar service to that of Trends.
Here are some of the Alternatives Of Google Trends that you must try to use👇
Google Trends Reviews: What Do Users Say About Google Trends?
While it is true that you might not be able to trust the words of a complete stranger, you might believe me when I give you reviews of Google Trends from other users.
Here are some of the genuine user Review Of Google Trends that you should check out before spending your time on the tool👇
Reference From 👉 https://bit.ly/3DrWTJP
Reference From👉 https://bit.ly/3Ug8B0Y
Frequently Asked Questions (FAQs):
Now that you have almost reached the end of this article, I hope that most of your questions have been answered. However, here are some of the reviews of Google Trends. You might want to go through them to know more about the tool.
1. Who Can Use Google Trends?
Literally anyone who wants to use Google Trends can use the tool. If you have a website, this tool can be of great help to you for optimizing the content according to the real time search words. All you need to have is a valid google account.
2. Is Google Trends Free?
Google trends is a keyword analysis and SEO optimizing tool from Google. You do not have to pay anything for using this tool. It is free of cost.
3. Does Google Trends Save Your Work?
Google Trends is a keyword research tool that helps you to know what are the search trends in real-time. However, if you are worried about whether this tool saves your work or not, then let me tell you— Google Trends does not save the previous works of the user.
| | |
| --- | --- |
| PROS | CONS |
| ➕ Real time search trends are shown | ➖ The data is in the form of percentage |
| ➕ Helps with SEO | ➖ Takes time to read and understand |
| ➕ Free to use | ➖ Mobile Application not available |
| | |
| --- | --- |
| Features | Price |
| ✔️ Keyword research | 💲 This is a tool by Google that is free to use |
| ✔️ Trends | |
| ✔️ Competitor monitoring | |
Bottom Line: Is Google Trends Worth The Hype?
Google Trends is one of the best tools that you can use for free if you want to analyze the latest search trends. This tool helps the content creators to ensure that they are able to optimize their content by using search terms that are used in real-time.
In case you were searching for more information and the reviews of Google Trends, I hope that you found this article to be of help. If there are any other questions related to the same, feel free to write them down in the comment section below.
Read More: